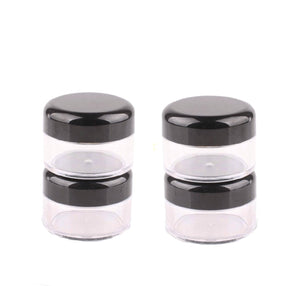 Our 5 gram Polystyrene Plastic Cosmetic Jars are the Bomb!
This is a lovely empty cosmetic jar, or container for your samples, and for salves, lip gloss, lip balms, Beads, Salts, Seasonings, Cosmetics, powders, nail art, eyelashes, and samples. A Beautiful way to present your products to your customers too!
Elegant way to distribute your product, or travel with a bit of your favorite products.
These Black Domed Cap PS plastic jars are perfect
Great Quality Product!
If You need a Travel Jar, this is the way to go!