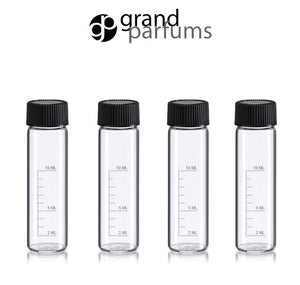 Our 15ml 1/2 Oz, CALIBRATED Glass Bottles are the Perfect Size for storing your valuable perfumes, essential oils and other liquids.. They carry a full 4 Drams of Liquid.
And the measured Graduations make it so easy to mix your own blends of perfumes, oils, or carrier oils and serums
These 1/2 Oz sized glass bottles are perfect for holding almost any liquid,
Capacity: 15 ml , 4 Dram, 1/4 oz.
21x70 mm
Neck Finish: 18-400
***. ***
If you want a custom, or larger quantity, please convo us.