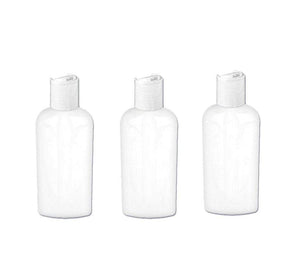 The perfect 2 Oz White PET Bottle, with our Shiny White Disc Cap for amenity situations, gifts, party favors, hand lotion , travel bottles, purse container for your own concoctions, or for storing your Lotion, Shampoo, Soap or other creamier liquids. A Beautiful way to present your products to your customers too! holds a full 60ml.
These pretty shiny PET 2 Oz bottles distribute product with just a squeeze, and when done, nothing will leak!
Looks great with a Label!