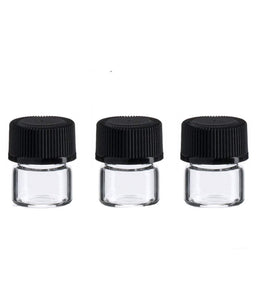 Our 1ml , 1/4 Dram Glass Bottles are the Perfect Size for Sampling or Taking your Essential oils, Blends, Perfumes with you on the go.
.
These small 1/4 dram sized glass bottles are perfect for holding almost any liquid, and they are wonderful for handing out nice sized samples to customers and sharing with friends
Each Comes with a black polypropylene plastic cap.
perfect for essential oil storage and other liquids
great for serum samples.
These Dram Sized Glass Vial is interchangeable with our 1/4, 5/8, Dram and 1.5 Dram Sized Vials, and will accept orifice reducers.
.
You'll receive
24 Glass Bottles
24 Black Caps
***. ***
If you want a custom, or larger quantity, please convo us.