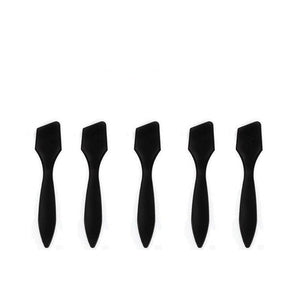 Cosmetic Spatulas, to dress up Your Private Label Cosmetics, Scrubs, Creams, etc.
The perfect way to Enhance and Complete the Luxurious Look of Your Jars.
3" Length
MATERIAL: Polystyrene Plastic
Elegant way to distribute your product, perfect for powders, blush,Salt and Sugar Scrubs, Lotions, Beads,...
If You need a spoon for a Travel Jar, this is the way to go! . And,
If you have a small private label fragrance business, a gift shop or boutique, these jars will certainly dress up your products, and look great in your shop.