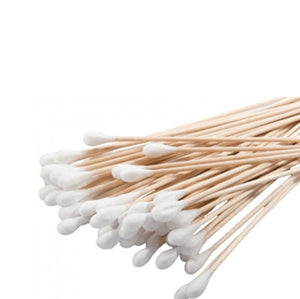 These Long 6" Wood Sticks with Cotton Swabs are Perfect for Cleaning Delicate Items, Jewelry or anything else. They are very much like Q-Tips, and we sell Bulk Lots to make life easier for our Clients.
Great for Application of Product, or for Sampling, for Spas, Spa Services, Makeup Artists, Painters, Aestheticians, and Cosmeticians for mixing Color, Applying Product or for sending with your premium private labeled products.
These are Natural Wood Sticks, 6" Long, with Cotton Ends lightweight applicators, totally indispensable!
These are fully disposable, and help with no cross contamination or mixing of product, and keep a sanitary and hygienic
workspace.
Let us know If you need another Quantity, Please Convo me for a Private Listing!
For 3ml, 5ml & 10ml Atomizers in Lots of 6, 12, 24 and 48 .
and for Glass Perfume Vials and Bottles