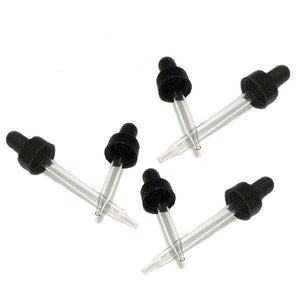 These Rubber Bulb Glass Droppers are Great to replace or add to a 1 Oz Boston Round Bottle. these glass droppers are wonderful, and dispensing liquids drop by drop gives wonderful control, and measuring. A wonderful way to make your own oil blends and perfumes too!
Serums, carrier oils, almost any liquid will work in these droppers.
20/400 thread cap.
Screw on cap
THESE ARE PREMIUM GLASS PIPETTE DROPPERS.