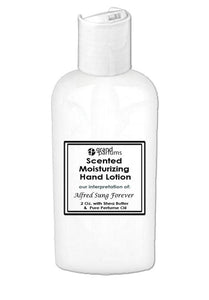 The perfect 2 Oz White PET Bottle, with our Shiny White Disc Cap filled with your choice of Fragranced Shea Butter Based Hand Lotion.
Great gifts, party favors, in our travel bottle, purse container for your ease of use. perfect for your purse, desk or car.
These pretty shiny PET 2 Oz bottles distribute product with just a squeeze, and when done, nothing will leak!
Let us know if you have any special needs, or a discount on a larger order!